Arnel Pineda will be on ASAP on Sunday, the 20th of April (19th in the US) for ASAP's special Easter celebration. Arnel will perform twice: During the opening number and another group number with Rivermaya, Yeng Constantino, Zia Denise P. Quizon, and Bamboo Manalac. In the meantime, plan to join us for a viewing party in CHAT:
Time: 11:45 pm, US Eastern
Date: Saturday, 04.19.14
See you there!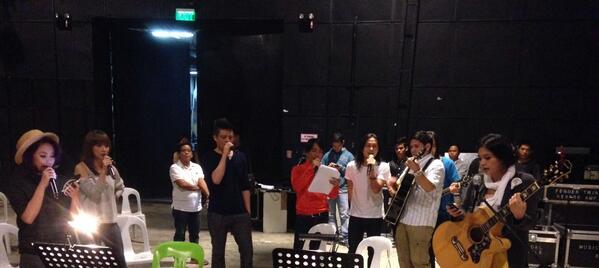 Rehearsing for the show. Photo courtesy of Rivermaya
Arnel can be seen around 06:50 and 31:00 on the timestamp: