Arnel Pineda was catapulted to international fame in 2007 when Neal Schon, guitarist for US rock band Journey, recruited him as lead singer after seeing his performances on YouTube. Born in the Philippines, Pineda began his musical career aged 15, playing at bars and restaurants in Manila and Hong Kong as the singer for a number of different rock outfits. In 1989, he opened for Robert Palmer as the vocalist of Filipino band Amo before recording a solo album on Warner Bros' record label in 1999. In 2008, Journey released Revelation, their first album with Pineda on lead vocals, which debuted at No 5 in the Billboard 200 and became their best-selling record since 1996's Trial By Fire. Don't Stop Believin': Everyman's Journey documents Pineda's first years as frontman for the multi-platinum-selling band, and is out on DVD on 12 May.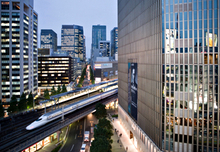 Tokyo. Photograph: Prisma Bildagentur AG/Alamy
I travel a lot but I'd love to go back to cities such as Paris, Las Vegas, New York and London with my family. When I'm there touring with the band, I have to work and it's no fun at all. The fans at our shows in Tokyo love music so much; they're amazing, they give a kind of energy and adrenaline that builds us up when we play. It's very addictive and you don't want it to stop, ever. I'd never had this kind of experience before – it's different in the Philippines. People are very appreciative and music-minded, but they're kind of shy and not so open.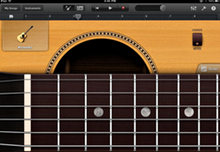 Garageband
I use a lot of utility apps on my iPad and I have four kinds of Angry Birds games! I also use GarageBand to create demos. As soon as an idea for a melody pops into my brain I just record it. I also make notes about the lyrics for my songs. It's such a user-friendly app, especially for a musician like me who's not really good with instruments – I can play guitar, but only enough to put a structure to my songs, so GarageBand helps a lot. I can create a demo by myself, then hand it over to arrangers and they will completely understand. I take it everywhere with me.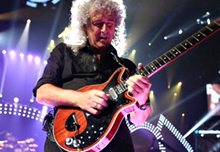 Brian May. Photograph: AFP
Download was one of the best festivals I've ever been to. We had been playing on stage for about 30 minutes before I noticed Brian May watching us – I almost fainted! After the show, we shook hands and he was very kind about my singing. When it comes to music, he's someone I grew up listening to and one of my heroes. I saw so many bands at Download that I had only ever seen playing in music videos: Dream Theater, Korn, Buckcherry … It was like dreaming, but with my eyes open.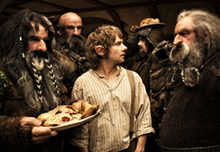 The Hobbit: An Unexpected Journey, with Martin Freeman as Bilbo Baggins. Photograph: Moviestore/Rex Features
I think the first Hobbit film (An Unexpected Journey) was better than The Desolation of Smaug. I was expecting the fate of the dragon to be revealed before reaching the third part and so it didn't match my anticipation. But, all in all, the story is still great, and the actors are just amazing. When I'm at home, I just tend to watch a lot of Cartoon Network with my family – the most important thing is to spend quality time with my children, which I don't get to do when I'm out on the road with the band.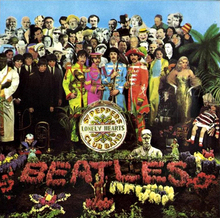 The Beatles' Sgt Pepper's Lonely Hearts Club Band, released in 1967. Photograph: PA
Sgt Pepper's Lonely Hearts Club Band, Yesterday, For No One, In My Life … I have more than 100 of the Beatles' hits on my iPod. Their music is so catchy, but the lyrics really talk to you. From the first moment you hear the first note that they play, you're hooked. The Beatles' music has deeply inspired me – if I can be a 10th of a 100th of what they have become, I'd be very grateful. I try to give my everything with my music, but they're geniuses.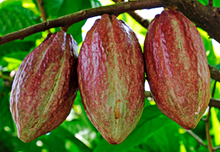 Fruit pods on a cacao tree. Photograph: Imagebroker/Alamy
My wife and I have been trying to improve our backyard. Pretty much every morning we check the progress and we look forward to what's going to be done. Being out in the garden is what I love the most. I have just planted a cacao tree, which is the tree that produces chocolate. You just boil the beans with water and a couple of teaspoons of brown sugar, some spices and butter. I've also planted a cactus that produces dragonfruit