A rare onstage marriage proposal at a Journey concert
It started with a message from a fan named Rob on Arnel's Wall. Arnel replied and promised to do his best. Three months later, after some coordination, it happened:
Rob's story:
Hi Arnel,
First of all, I love your vocals and think you are an amazing addition to Journey! Your own journey has been amazing, filled with many human hardships and rewards. You have the fortitude keep on going no matter what. I love that! You inspire me!
I'm writing you because I wanted to ask you a question regarding your August 1, 2014 Mandalay Bay show in Las Vegas, NV. I am attending this show to celebrate my 50th Birthday! Would you allow me the honor to ask my girlfriend Tiffany whom I've been dating for the past two years to be my wife on your stage? We have tickets on the main floor 20 rows back at your August 1, Las Vegas show. This would be something she and I would never forget…
A bit about me: I'm also a performing artist, www.ShamelessRob.com on the long road towards maybe someday being recognized for my musical contributions. I was married for 16 years and divorced 10 years ago with three children. As a result, I lost everything, my house, my car and my family support system. I lost the support of my sisters and brother, and other friends and family because of my "sinful" divorce, and their religious convictions.
I've spent the last 10 years rebuilding my life, writing and performing original music, and building a new family. I met Tiffany along the way, and she really loves who I am. This kind of love is so hard to find. She has a three year old boy Dillon who calls me "Dad." I love him so much. His father wants nothing to do with him. So I have found something really special with Tiffany and Dillon, and I wanted to see if you and your band would help me celebrate my love for them?
Thanks,
Rob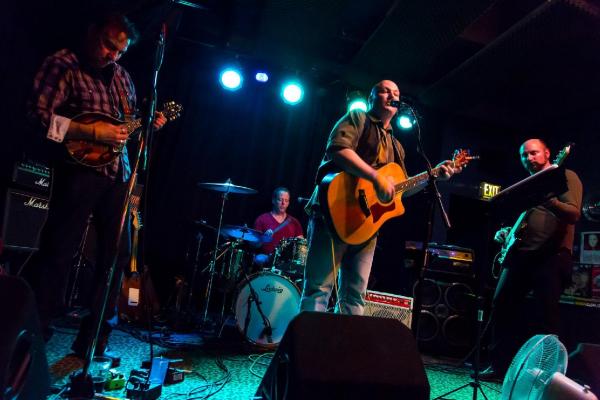 Arnel's reply:
keep reminding me sir and pls look for yul or fabbest.they can help you get in touch with me.
---
And they lived happily ever after!
Journey does receive – but have to reject – plenty of similar requests while on tour. Fate smiled upon a fan and Arnel followed through with his promise this one time.
Update – Sept. 15, 2014:
First-person narrative video of what went down, edited by Rob himself. Take a look! youtube.com/v/hLVo-MJnCQs